TOM
Many young people born in the Heisei era probably don't even know Hiroyuki Sanada himself.
ゆず子
Marvel's "Avengers: Endgame" is the person who appeared briefly as the head of the yakuza, right? What kind of person is Hiroyuki Sanada?
I will answer these questions.
Hiroyuki Sanada is currently appearing in many overseas works!
Hiroyuki Sanada has appeared in many overseas works such as the movies "Wolverine: SAMURAI" and "Life", and is supported as an actor who is active around the world.
In this article, Hiroyuki Sanada, who is active as an actor.
With his high acting ability and handsome features, he has many fans not only in Japan but also overseas. I would like to introduce Mr. Hiroyuki Sanada!
Conclusion:
Hiroyuki Sanada has left a big footprint as an actor who is active not only in Japan but also overseas.
Profile of Hiroyuki Sanada
Real name: Hiroyuki Shimozawa Date of birth: October 12, 1960
Birthplace: Tokyo. Height: 170cm. Blood type: A
Occupation: Actor/Singer
Hiroyuki Sanada was born in 1960 and is currently 61 years old. I can't see it very much, but it's the 60th birthday.
Not many people know that he actually started out as a child actor.
When he was playing with the son of singer and actor Kokichi Takada, who lived in the same apartment building, he was scouted by people involved in the entertainment industry and worked as a model for magazines for children.
He continued to make his screen debut in 1966 with the movie "Rokyoku Lullaby" starring Shinichi Chiba, and appeared in films starring Shinichi Chiba and Ken Takakura as the son.
After entering junior high school, he joined the Japan Action Club (JAC) led by Shinichi Chiba.
In 1974, he appeared in the movie "Direct hit! Hell fist", but after entering high school, he decided to concentrate on his studies on the advice of his master, Shinichi Chiba, and temporarily withdrew from performing arts activities.
In 1978, he passed the audition for the movie "The Conspiracy of the Yagyu Clan" and resumed his entertainment activities in earnest.
After re-debuting, due to Shinichi Chiba's naming, he came to call himself "Hiroyuki Sanada" by combining "Shin" from Shinichi Chiba and "田" from Master Chiba's real name (Sadaho Maeda).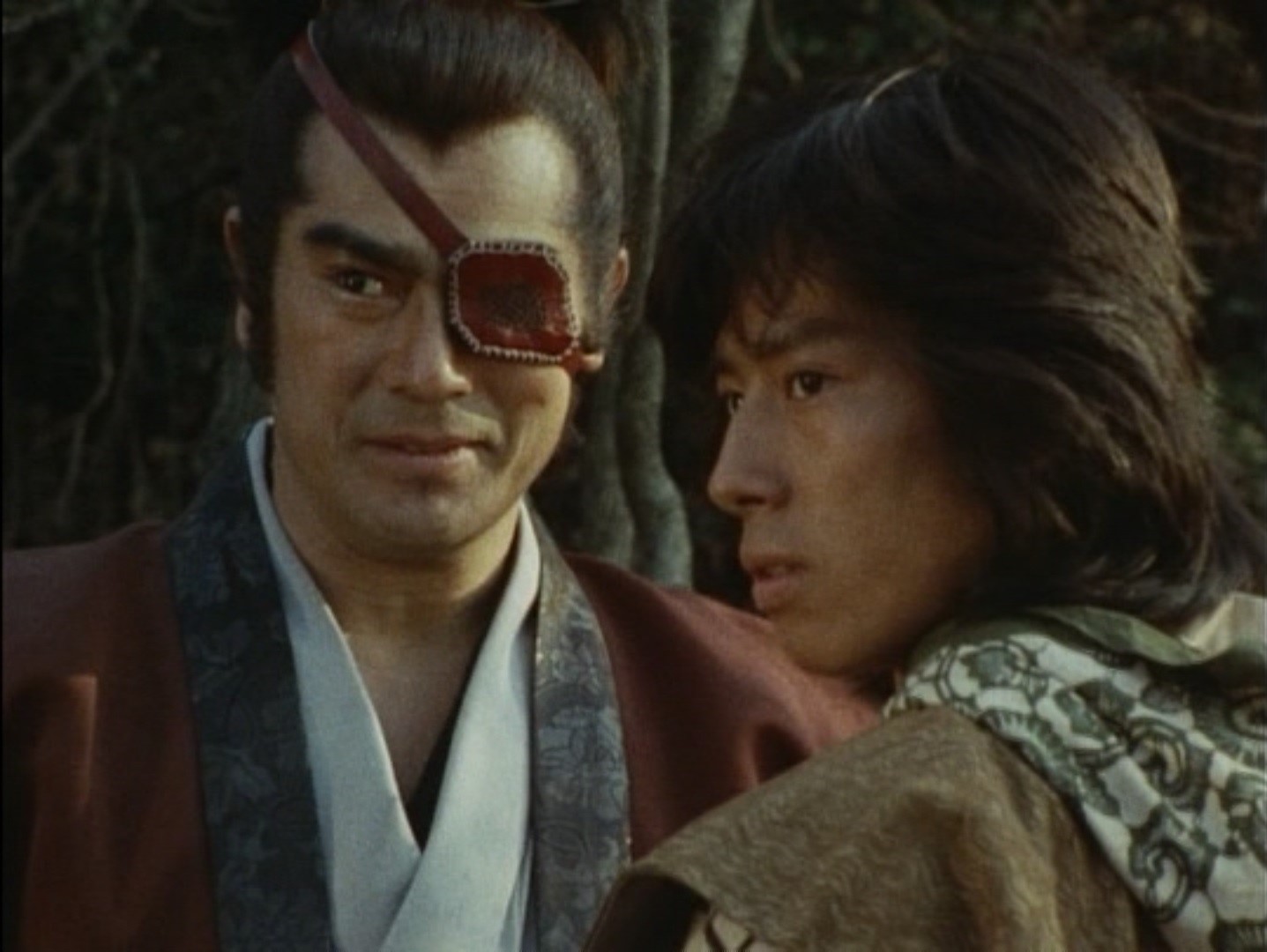 Etsuko Shihomi (real name: Etsuko Shiomi), who is the wife of singer Tsuyoshi Nagabuchi and a sister-apprentice of Hiroyuki Sanada, also has the stage name of Etsuko Shiomi (real name: Etsuko Shiomi) from Chiba's real name. You can feel the strength of your memories.
She starred in the TV drama "Message from Space: Ginga Taisen", and after she entered the Nihon University College of Art, she enrolled in the Tatefight Doshikai and worked to improve her swordfight.
Actors born in 1960 include Koichi Sato, Takashi Matsuo, Masahiko Nishimura, Hitomi Kuroki, Yuko Asano, Jun Miho, and Eri Ishida.
He made his first starring role in the movie "Ninja Martial Arts Chronicles Sandayu Momochi" released in 1980, and in the movie "Howl Tekken" released in 1981, he jumped from the castle tower of Momoyama Castle, and in the movie "Howl Tekken" released in 1981, he went to the sea from a rocky place in Tojinbo, Fukui Prefecture and a helicopter. Perform jump-off scenes without stunts and establish yourself as an action star.
In particular, the "Kage no Gundan" series starring Shinichi Chiba was a popular program for adults on air at 10 o'clock at night.
Being a ninja period drama, the action scenes full of dynamism featuring all the young JAC members became very popular, and JAC's young people became idols.
Among them, Hiroyuki Sanada, who was in his early twenties at the time, was the perfect match with Etsuko Shihomi.
He was not only an action actor, but also a playwright, so he appeared in more and more films during this period.
Among the actors who have belonged to JAC in the past are Shinichi Tsutsumi, Tsuyoshi Ihara and Junichi Haruta.
関連記事
堤真一さんはジャージと2万円の家賃からの貧乏下積み生活エピソード
At that time, Hiroyuki Sanada was also popular as an idol due to his popularity, so he appeared on singing programs as a singer. In "Dotonbori River", he went to bed with Keiko Matsuzaka, and in "Satomi Hakkenden", he played a romantic scene with Yakushimaru Hiroko. Finally, I started walking on the path to becoming an acting actor.
Hiroyuki Sanada expands overseas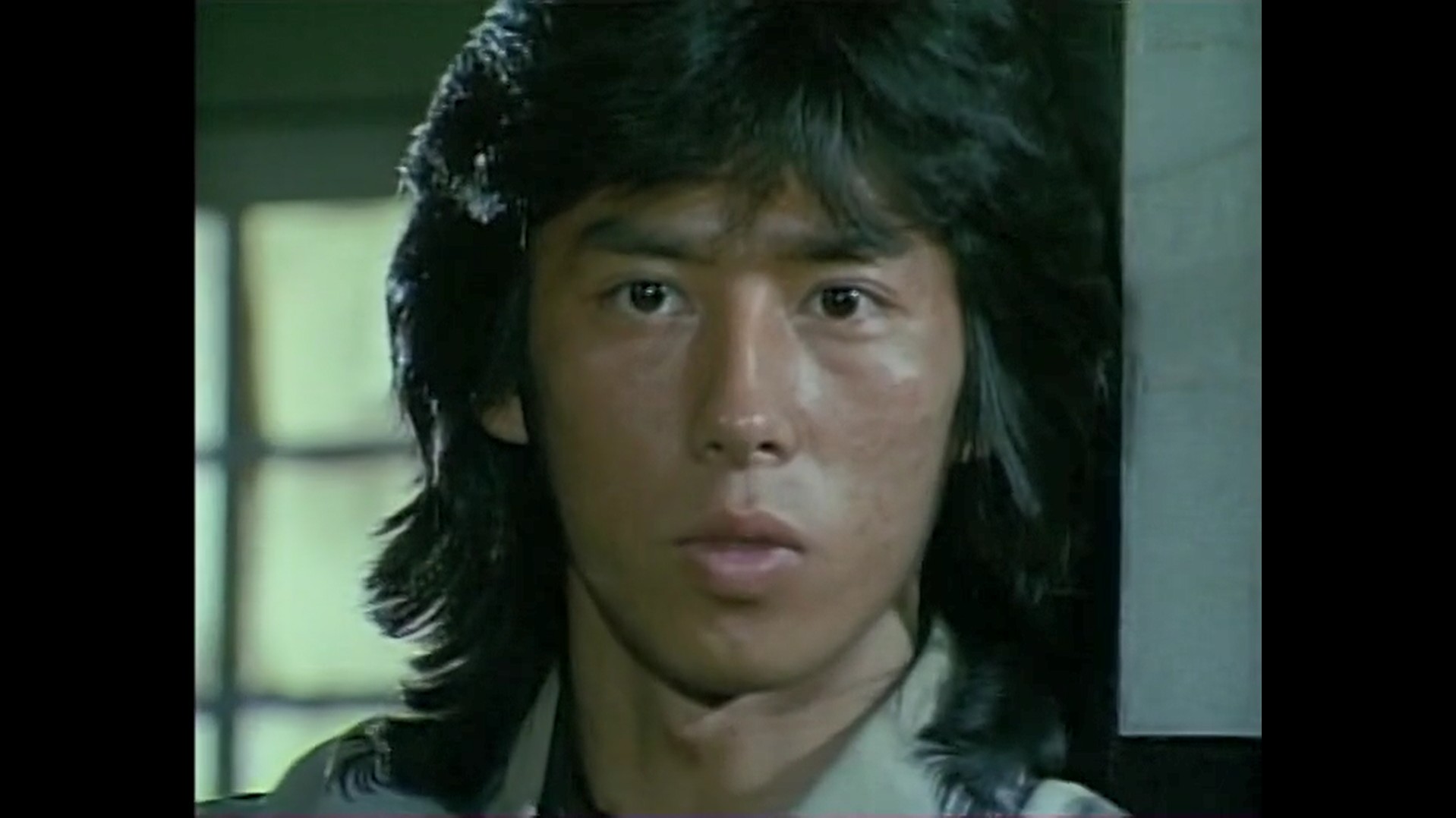 After traveling abroad to wait for the stage where Al Pacino appears, the desire to expand overseas may have become stronger, probably because of the 1982 Hong Kong movie Ninja in the Dragon's Den. ), he will also advance outside of Japan as a Japanese action star, Duke Sanada, following his master Shinichi Chiba's Sonny Chiba (Sunny Chiba).
After that, he became independent from JAC in 1989, married actress Satomi Tezuka in 1990, and had two boys.
His global expansion is going well, and he appeared as the only Japanese cast member in the Royal Shakespeare Company's production of King Lear (directed by Yukio Ninagawa).
He was praised for his acting ability as well as his achievements as a bridge for cultural exchange between Japan and the United Kingdom.
He was made an Honorary Fifth Officer of the Order of the British Empire by Queen Elizabeth II.
2002's "Twilight Seibei" was nominated for the Academy Award for Best Foreign Language Film and swept all film awards. relocate to
At the inaugural Green Planet Film Awards in 2010, he was named "Most Active Asian Actor in Hollywood".
In 2013, when he appeared as Kuranosuke Oishi in the movie "47 Ronin" starring Keanu Reeves, Keanu said that he was impressed by Mr. Sanada's remarks about the work, saying "Simple & Deep". I expressed my respect by calling him "master" because of his posture.
Related article
キアヌ・リーブスは「いい人」魅力を徹底分析! マトリックス的な人物像
It seems that Hiroyuki Sanada is still active outside of Japan. He is Mr. Hiroyuki Sanada, who doesn't make an obvious impression like Mr. Ken Watanabe, who is a hot topic, but I understand that he has a solid track record overseas.
By the way, I'm curious about the current income in Hollywood here…
Looking back in the past, it is said that Hiroyuki Sanada, in his early twenties, who appeared in many period dramas as an action idol during the JAC era, was paid a monthly salary.
JAC, led by Mr. Shinichi Chiba, is famous for its strictness, and it seems that the surrounding staff sympathized with the voluntary practice in addition to the daily special training for the intense stunt scenes, in addition to shooting from early morning until late at night.
Under such circumstances, it seems that their monthly salary is about 100,000 yen.
The wages of actors overseas are not as high as in Japan, and it is said that if you act in one movie, you can buy a house with a swimming pool. The more I say it, the more I agree!
Mr. Hiroyuki Sanada's current income in Hollywood seems to be an order of magnitude higher than his activity level in Japan. You can think of it.
Hiroyuki Sanada will appear in the movie "Bullet Train" to be released in September 2022.
映画『ブレット・トレイン』予告1 2022年 全国の映画館で公開
He will also appear in the movie "John Wick 4" starring Keanu Reeves, which is scheduled to be released in March 2023.
Be seeing you. 3.24.23. pic.twitter.com/7r9KKjEhSC

— John Wick (@JohnWickMovie) December 22, 2021
summary
Hiroyuki Sanada's role of Ujio, along with Ken Watanabe's role of Katsumoto, depicts the appearance of "Samurai". Hiroyuki Sanada's experiences in sword fights and period dramas have made his works wonderful.
"The Last Samurai" has received high acclaim overseas, and is one of the reasons why Mr. Hiroyuki Sanada is known overseas.
Hiroyuki Sanada has left a big footprint as an actor who is active not only in Japan but also overseas. From now on, I'm sure you'll be able to show us a great performance. I have high hopes for Hiroyuki Sanada in the future.
Related article
ピアース・ブロスナンは現在の年齢は69歳だが、アート才能が開花し画家へ
ジム・キャリーの現在は俳優を引退したが、若い頃はマスクなしの苦労人だった
クリス・プラットの嫁はシュワルツェネッガーの娘キャサリン、子育てのヒントとは?
I would be happy if you could refer to it even a little.
Thank you for reading to the end.
Thank you for your support.